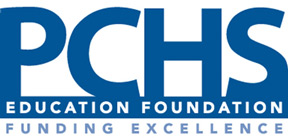 Great school today,
Greater school tomorrow
The Palisades Charter High School Education Foundation (Ed Fund), through the generous support to the Ed Fund, serves as the long-term strategic fundraising arm to provide a continuing and sustainable funding source that will expand and enhance the quality of the educational experience at PCHS and fulfill the strategic needs as identified by the Executive Director, the administrative team, and the board of trustees, now and for many generations.
The goal of the Ed Fund is to offset the many challenges that face public education through crippling State budget cuts and establish funding for long-term strategic projects that will positively impact your student's education. In addition to accepting donations from parents, past parents, alumni and the PCHS community, the Ed Fund pursues grants from corporations and foundations.
The Ed Fund's fundraising goal is $2 million, and is focused on Pali High's top funding priority which include:
· Class size reduction
· New and upgraded technology
· Science lab renovations
· Textbooks and other instructional materials
· Professional development
Education Foundation Officers
Officers - Sara Margiotta, Hema Anwar, Rachel Berman
Treasurer - Cindy Holdorff
Meeting times and location for 2016-2017 meetings: First Tuesday of the Month, 8:15 AM in Faculty Cafeteria