Dear Pali Parents and Friends:

2015-16: Celebrating Charter Renewal and Gold Ribbon School Status
Welcome to Palisades Charter High School, one of the largest, most comprehensive and highest quality public high schools in the nation.
California's Department of Education has designated PCHS as a "Gold Ribbon School." The award recognizes "outstanding,innovative schools" in California. See here for more information.
Palisades Charter High School is celebrating the charter reauthorization process. Every five years, charter school schools in the Los Angeles Unified School District participate in an extensive reauthorization process giving the school community an opportunity to reevaluate school programs, policies, and governance. We are proud of the community effort that has gone into the revision of the school's charter and encourage you to review the 2014-15 PCHS Charter petition which was renewed.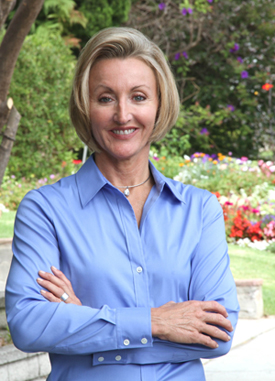 An independent charter school since 2003, Pali High was the first comprehensive high school in the Los Angeles Unified School District to achieve independent charter school status.
Independent charter school status allows PCHS to be independent of much state and district policy as long as we demonstrate that our students' achievement levels are higher than those in comparable public schools…an area where our school thrives. PCHS continues to reflect the diversity of the greater Los Angeles community providing a safe environment where students are able to learn from each other and feel comfortable interacting with young people from different areas of the city and of different ethnic backgrounds.

An important characteristic of California's charter school landscape is the distinction between schools that operate as a non profit public benefit corporation—called "independent" charters —and ones that, similar to traditional public schools, are governed by the district board—called "affiliated" charters. A school developer must elect either independent or affiliated status when applying for a charter from LAUSD. Independent status allows the school stakeholders and governing board to make important decisions regarding instruction, budget allocations, and policy, all areas that were recently reevaluated by the PCHS Board of Trustees at the Back to School Retreat held in September.

I hope you will take a few moments to familiarize yourself with our Long Term Strategic Plan and our 2015-16 Schoolwide Goals. We have put into place a comprehensive strategy to increase student achievement, create a more responsive school climate, and address our facilities and technology needs.

An exceptional school succeeds only if it has the full engagement of all stakeholders - students, families, faculty and staff, alumni, community members and friends - who support our mission. Thank you for your dedication to ensuring excellence for years to come!

It is my pleasure to extend a warm welcome to Palisades Charter High School.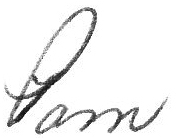 Dr. Pamela Magee
Executive Director and Principal