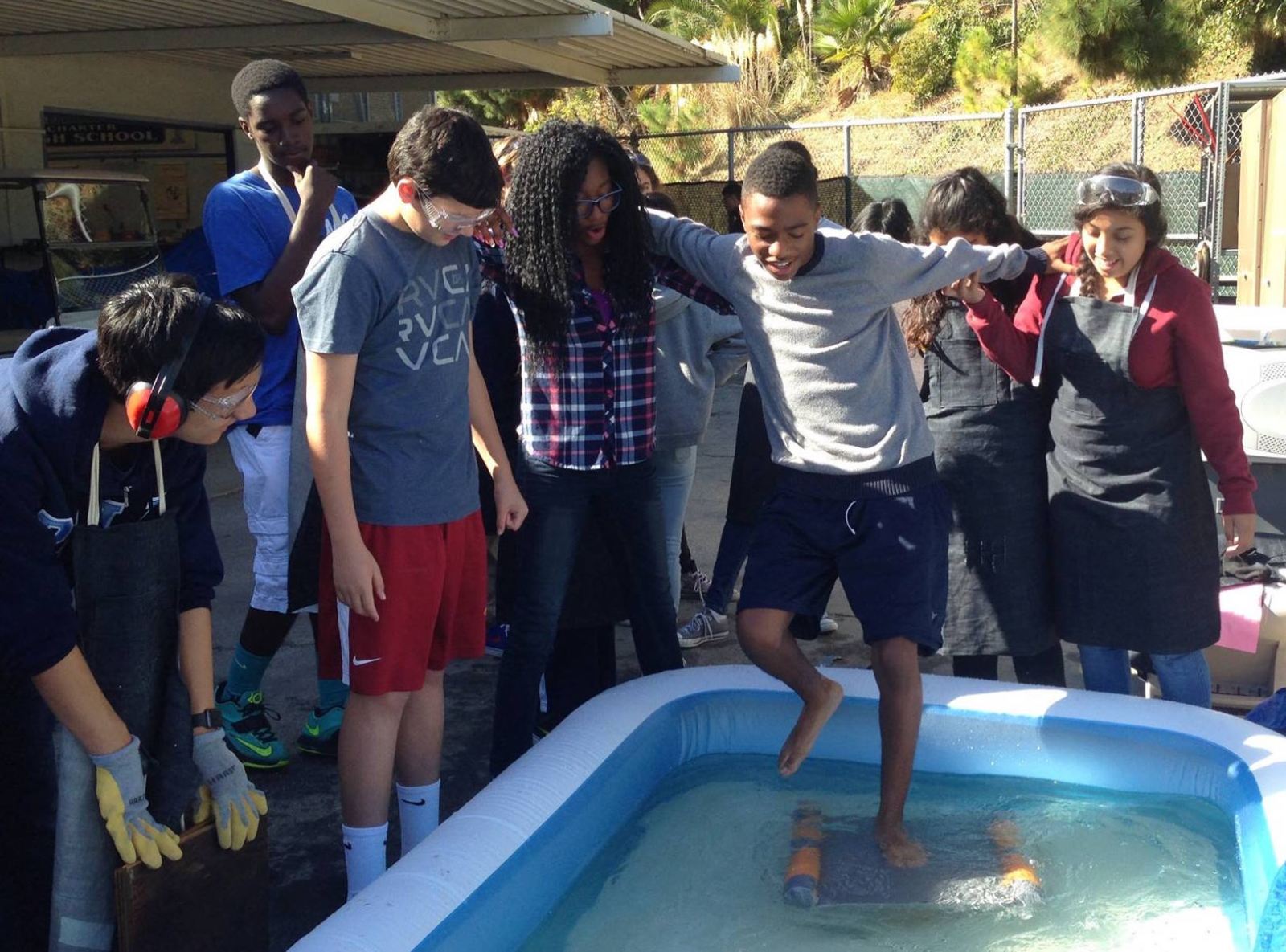 To be recognized by the California Department of Education as a "Gold Ribbon School" and one of America's Best High Schools by Newsweek and U.S. News & World Report does not happen by accident. It truly take a village to build something so magnificent. Your support has been and continues to be critical to the success of Palisades Charter High School to help us bridge funding shortfalls and pursue dreams to become the preeminent school in California. By your financial contributions and generously giving your time, you enable use to offer a stellar educational experience and safe environment for all of our students. We thank you so much!
Please review the Support Pali section of the website to learn how you can get involved and also gain greater understanding of the funding needs and priorities set by the school. Take a moment to acquaint yourself with the goals of the Education Foundation and our Annual Fund Campaign, the Booster Club and PTSA. Each group has its own focus, but all work toward the advancement of PCHS.
Why Give?
100% participation is good for school morale and helps provides for the great needs of all of all teachers and students. But that's not all. It helps PCHS secure additional funds from corporations and foundations who look to the level of commitment from the school community as a determining factor in their funding decision. Soliciting large grants from corporations and foundations is a priority for the Education Foundation.
"You are not asked to do all the good in the world, just that bit that lies within your power." This quote represents the value that giving is truly a "gift" and that creates value. Your donation to PCHS, big or small, is therefore greatly appreciated as it brings us closer to our goal of everyone Supporting Pali.