Treat your favorite teacher of student to a gift card at their favorite vendor!

Amazon, iTunes, Noah's Bagels, AMC, Jamba Juice, Starbucks, Whole Foods, Bed, Bath & Beyond, Sephora, Target, Gap, Staples and many more. >> List of Participating Retailers
Download the Scrip Order Form here.


Donate when you buy groceries at Ralphs!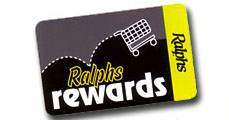 Participants are required to register and re-register annually at www.ralphs.com, beginning on September 1
Use the Palisades High Booster Club number, 83449, to become a participant today!


Earn money for the Booster Club when you shop!
Click on the links and register today! Our eScrip number is 5334389.

Enjoy your favorite magazine while 40% of your sale goes to the Booster Club! Don't forget to renew your family's subscriptions! Our organization number is 2917854.